---
News
Nov 14, 2011
Article 'RAM-Speicher erklärt' published in ADMIN Magazin 06/2011 and 'SSDs und große Festplatten' published in c't kompakt Linux 1/2012.
Oct 10, 2011
Article 'Meldevorgang - Linux für SSDs konfigurieren' published in c't 22/2011.
Oct 1, 2011
Talk 'Optimal Usage of SSDs Under Linux: Optimize Your I/O Subsystem' at LinuxCon Europe in Prague on 26th Oct.

Werner Fischer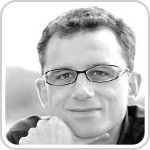 These are the webpages of Werner Fischer, IT Specialist in Central Europe.
Here you get information on:
Talks held at conferences all over Europe on important IT topics like:

Solid State Drives
Hardware Monitoring
High Availability
Virtualization

Publications on these topics in leading Magazines and Books
About me and my work